‍
SSR: What hardware are you guys running?
Both 336 and 134 are 986 3.2L Porsche Boxsters, and include:
• Radio communications (IMSA type connection)
• Cool shirt systems
• Lap timers
• Video with telemetry
• Configurable seats (within range limitations)
• Fire suppression systems
‍
SSR: What does your 2017 racing season look like?
Event Dates
Road Atlanta April 7-8
High Plains April 22-23
Road America May 6-7
Daytona June 10
Heartland Park June 24-25
HPR 24@5280 August 26-27
Mid-Ohio September 23-24
Hallett October 21-22
COTA December 1-3
‍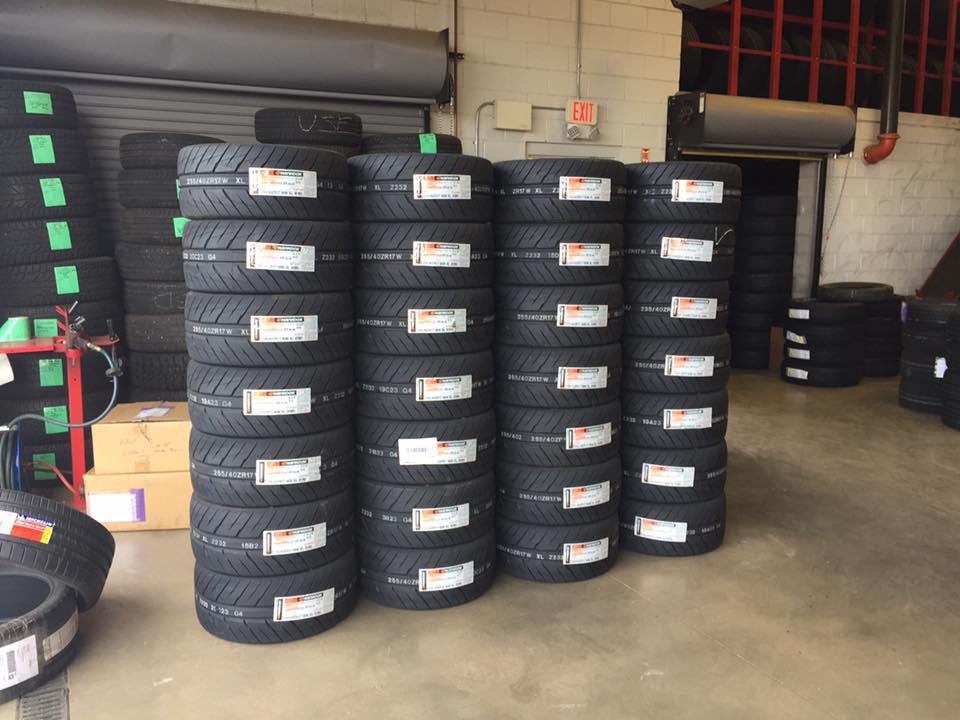 ‍
SSR: What do you look for in teammates?
People that want to have a good time, not interested in drama, and play to win.
We expect a high level of professionalism in our drivers. This is a no contact series, and we take that seriously.
• You've ideally raced with WRL before
• We expect that you have previous race experience
• You've never been barred by any organization for misconduct
• Minimally, you must have achieved Solo level in HPDE exercising expanded passing rules. At this level we will want to see you drive first-hand prior to racing with us.
• Experience driving Spec Boxsters is a plus
• Have read the WRL rules
• Driving resumes are helpful
• Video is helpful
‍
SSR: Tell us about your charity partnerships.
We have partnered with three charities for 2017…
Semper Fi Fund provides immediate financial assistance and lifetime support to post-9/11 wounded, critically ill and injured members of all branches of the U.S. Armed Forces, and their families, ensuring that they have the resources they need during their recovery and transition back to their communities. Since establishing the Semper Fi Fund in 2004, they've issued 125,000 grants totaling more than $138 million in assistance to over 17,500 of our heroes and their families. As a former Marine (Steve), this organization is close to my heart.
The Cancer Research Institute (CRI) is the world's leading nonprofit organization dedicated exclusively to harnessing the immune system's power to conquer all cancers. This important work has led to a promising new class of cancer treatments called cancer immunotherapy. These treatments mobilize, strengthen, and sustain the immune system's natural ability to destroy cancer cells, wherever they are in the body. Learn more about cancer immunotherapy here. CRI awards research grants and fellowships to support scientists at leading research universities and clinics around the world. Funding decisions are guided by a Scientific Advisory Council composed of renowned immunologists and tumor immunologists, including Nobel Prize winners, members of the National Academy of Sciences, and members of the Academy of Cancer Immunology.
Big Mission Motorsports have witnessed friends and family battle cancer and the toll it takes. We want to help fund the research to battle these deadly diseases.
The Salvation Army exists to meet human need wherever, whenever, and however they can. With a purpose like this, we are confident that our story and their story will end with doing the most good.
We will make cash donations based on each car's finishing position.
‍
‍
SSR: Why did you put together your arrive and drive program?
We want to remove as many friction points as possible so that drivers will come out and drive with us. Our goal is to participate in as many races as possible, and we need a critical mass of drivers to make that happen. Another goal is to also keep costs affordable. We want average guys like ourselves to be able to participate without breaking the bank. Racing is not cheap, but with enough drivers you can achieve a good balance between expense and seat time.
‍
SSR: Tell me about some of the goals you have for drivers that race with you.
We are all out to have fun and maximize safety, and obviously that is the overarching goal. Our particular philosophy is centered on improving driver proficiency and team work so that we can win races. We want to see drivers grow in confidence and ability, which leads to faster lap times. We want to nail pit stops. These things help win races. This is why we do as much practice as possible, and encourage our drivers to come out and get seat time.
We get a good number of drivers that are new to wheel-to-wheel racing. We start out with the basics: learning the car, how to take care of the car, what to expect on race day, pit stops & driver changes, keeping the car on the track, and staying safe. As drivers progress, we work on consistency, race strategy, and more advanced driving techniques. We have full data acquisition systems and video with telemetry overlays. These are great tools for honing skills.
‍
‍
SSR: What type of pre-race prep do you do? Trackside support?
For drivers, we host practice events. Usually at HPR or Pueblo leading up to the race. If there is a practice opportunity at the track before the race, we will take advantage of those opportunities. Initial driver prep is car familiarization and coaching (if necessary) to maximize performance in the car. As events approach (usually as part of the immediate pre-race prep) we incorporate pit stop practice.
For the car, we take care of all the standard items:
• Fresh tires
• Fluids
• Brake pads
• Wheel bearings
• Etc.
Regular maintenance is performed by PCS motorsports. We are serious about providing a car that is capable of not only finishing the event, but finding the podium. In racing, things happen and cars break, but our track record with respect to the cars finishing events and finding the podium is very strong.
We are not an "arrive and drive" outfit – we don't charge enough for that. We ask that drives be available to assist with pit stops and lend a hand where appropriate/when necessary. We'll provide training and practice.
As often as we can we will have an onsite mechanic should any issues arise with a car.
‍
SSR: How did you get into racing? What makes you such a car guy?
Brian and I both started in the HPDE world with PCA, and quickly found that our competitive drive wasn't being satisfied with open lapping and DE. So the age old slippery slope started…we built Spec Boxsters and raced them (Brian in WRL, Steve in PCA, NASA and WRL).
‍
‍
SSR: Who are some of your favorite racers?
My favorite racers are the friends that we race with and against.
‍
SSR: How will you measure success in 2017?
Races won, points standing, no incidents.
‍
SSR: Any advice for us fellow motorheads to help us go faster?
Brake less, seriously. My new AIM MXS will allow me to create messages that appear on the screen when certain criteria are met. I'm seriously thinking of "BRAKE LESS" as a flashing message on screen when brake pedal PSI exceeds 1800
‍
SSR: What else?
Seat time is critical. Practicing like you race and practicing a lot. Also a good idea to get a coach every now and then to reinforce good habits, help you stretch your skillset, and break you of the bad habits that can creep into driving.